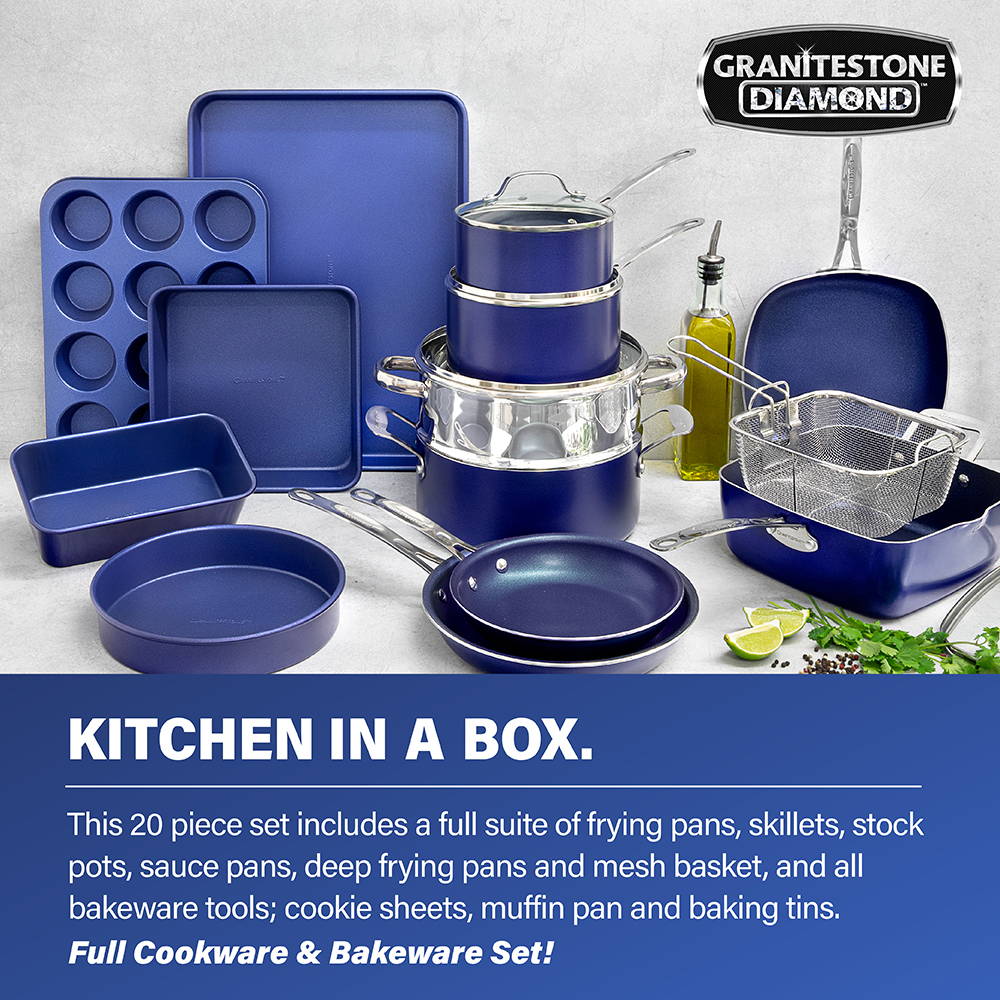 1. Your Kitchen, In A Box!
So many of our customers end up saying the same thing after they purchase our 20 piece set - it was everything that they didn't know their kitchen needed. We've done years of research and have spent countless hours designing and drafting the perfect all-in-one cookware set for our customers. Introducing, the Kitchen in A Box.
2. Kitchen Innovation Meets Value.

It would be easy for us to try and sell the next "kitchen solution", or just copy what the rest of the industry does. Instead, we chose to invest time into meticulous product development to give our customers durable, high performing, non-stick cookware & bakeware at an incredible price.

3. Incredible Cookware for A Low Price
4. Free Add-Ons to Your Set

Our incredible non-stick bakeware set and steamer add-ons are an amazing addition to our Kitchen in A Box. Valued over $100, we've decided to pass the savings to our amazing customers - over 20,000 cooks are IN LOVE with these sets already.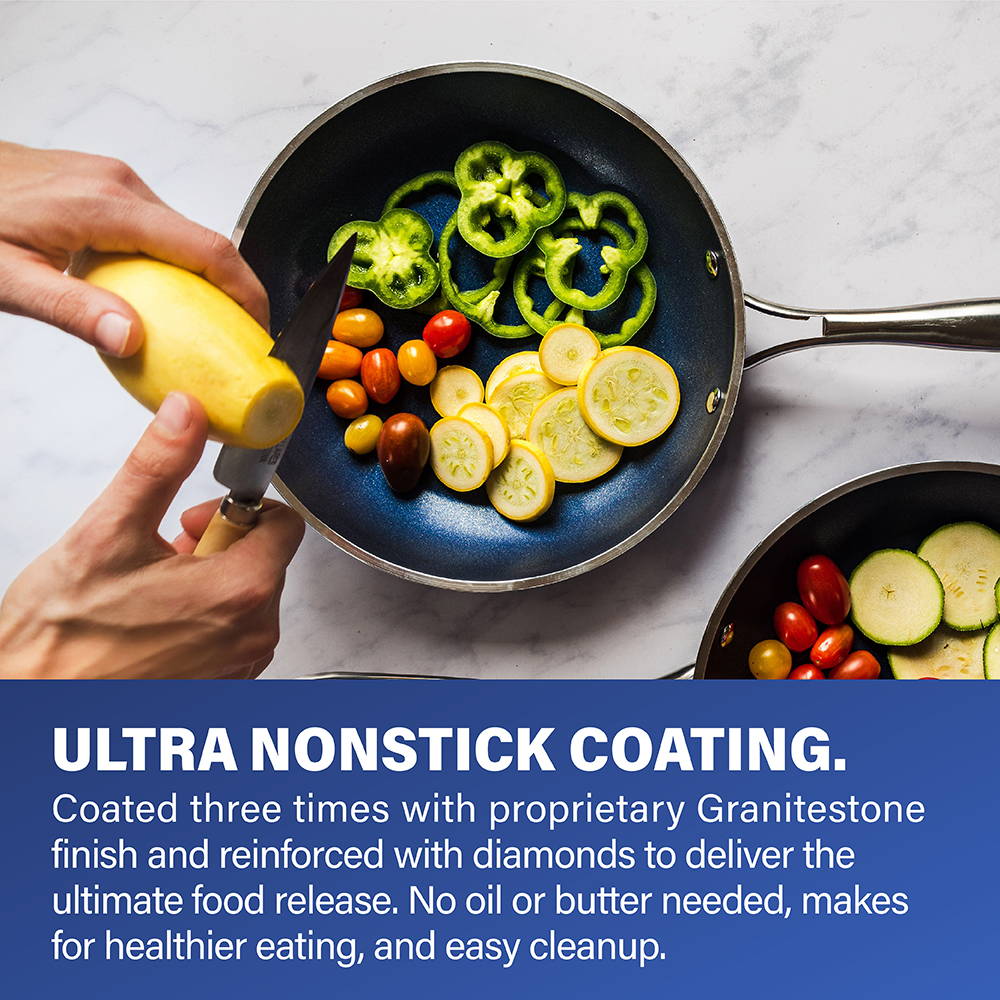 5. Triple layered non-stick/toxin-free coating.
Long gone are the days of "soaking your pans" overnight, or cooking with heavy butters, fats, and oils. GraniteStone's incredible non-stick coating provides a slick and smooth surface that makes cooking and cleanup a breeze!
6. Bake Away to Your Heart's Content

Bake up something extra sweet with our incredible 5 piece bakeware set (included free, of course). With higher gauge aluminum, warp-resistant construction, and premium non-stick coating, this bakeware set will be your best friend in the kitchen!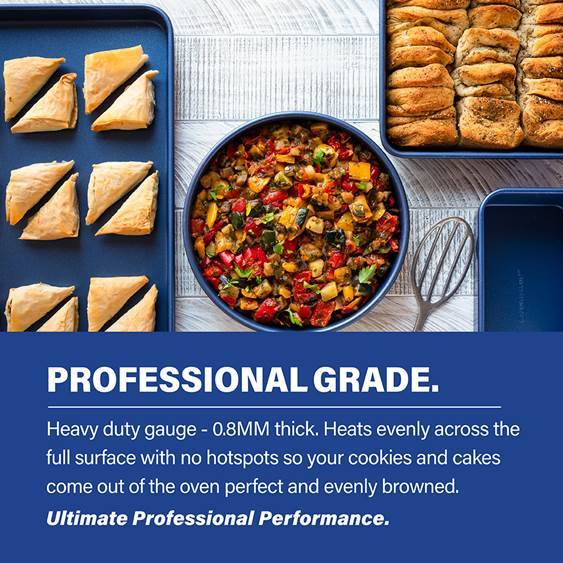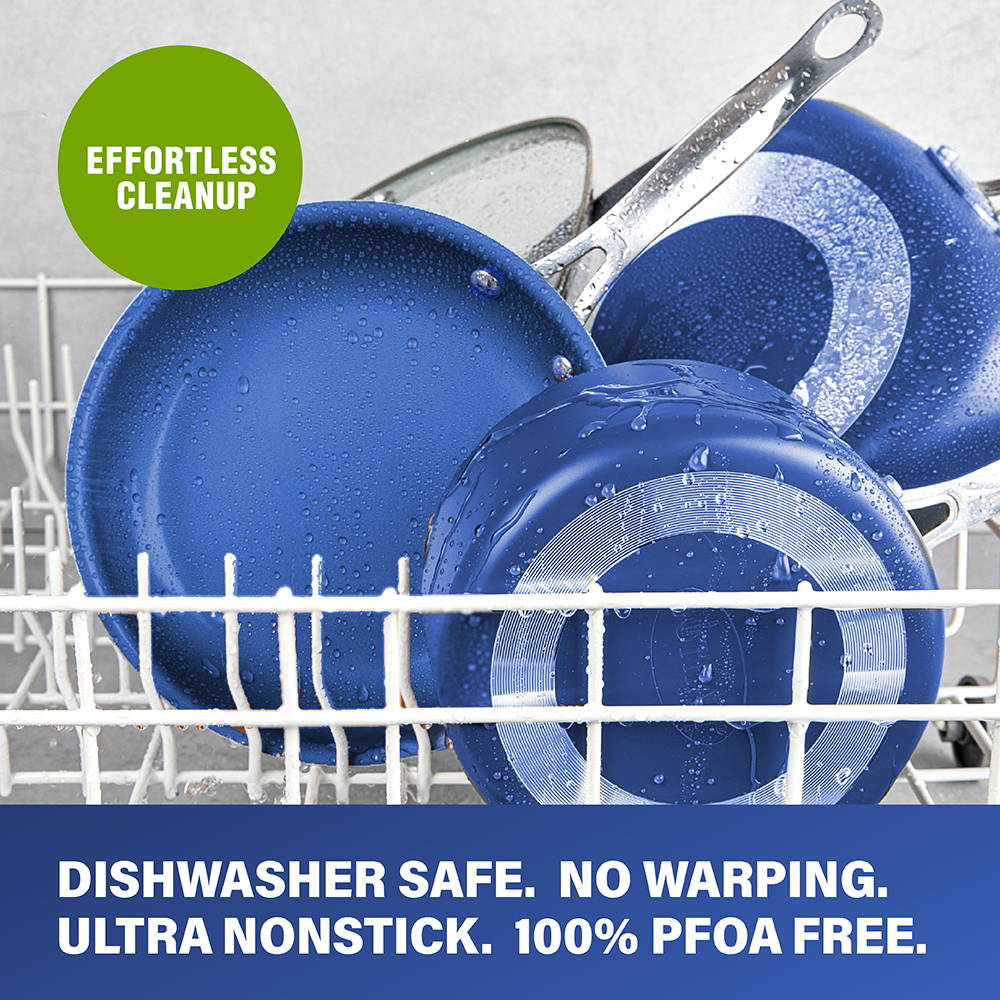 Our Kitchen In A Box is 100% toxin-free and dishwasher safe, allowing you to spend more time doing what you love - cooking delicious meals with your family in the kitchen!

The stainless steel steamer basket, steamer insert, and steamer rack is the perfect addition to any cookware set - that's why we included them for free! Everything you need to fry, steam, and sizzle your way to kitchen perfection.